The Tyler Catholic School Foundation offers donors a number of options to support the students, programs and campuses of St. Gregory Cathedral School and Bishop T. K. Gorman Regional Catholic School in perpetuity.
Scholarship and endowment funds may be created in honor or memory of an inspiring teacher, clergy or coach, or in memory of a beloved family member or friend. Scholarship funds may be designated for one school or both. Endowments may provide general support or support for a particular program or field of study.
Our board and staff will work with you to create just the kind of permanent gift that honors your wishes, now and in the future.
A Scholarship Fund is fully funded when gift totals reach $25,000. An Endowment is funded with gifts totaling $100,000.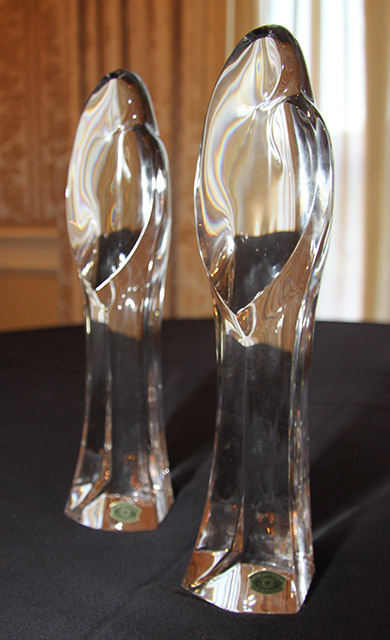 Crystal Madonnas are given to the generous donors who fully fund scholarships and endowments.